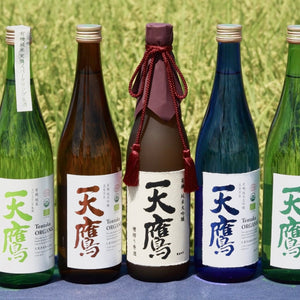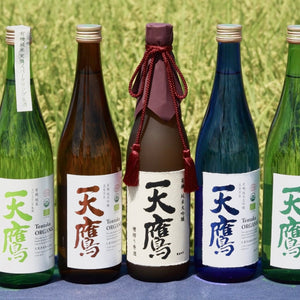 On Sale
Tentaka Junmai Ginjo (Organic)
Tentaka Organic Junmai Ginjo is made from locally grown Gohyakumangoku rice using very strict organic standards. As usual, the Tentaka Shuzo brewery tries to capture in the best way the aromas of this noble rice, and succeeds perfectly!
The nose expresses wonderfully the typical aromas of a fruity ginjo, notes of banana and ripe pineapple are frank. Relatively sweet on the palate, pleasant and fresh, a great liveliness accompanies the characteristic umami of Gohyakumangoku rice. A remarkably balanced sake, lively, focused on the fruit, clean and very refreshing.

Tasting advice: a perfect sake to accompany delicate dishes, sushi, sashimi, grilled fish, shells, herbs and vegetables. To enjoy fresh or at room temperature.
Additional Information :
SMV: +3.0 (Dry)
Acidity: 1.7
Rice: Gohyakumangoku
Polish rate: 58%
ABV: 15%