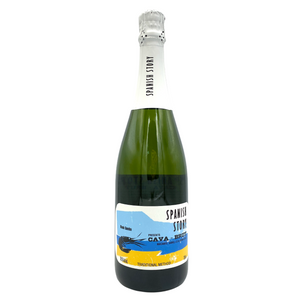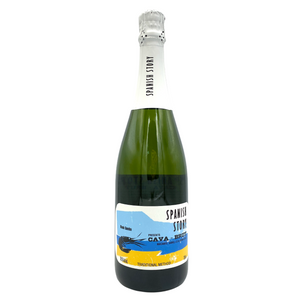 On Sale
Spanish Story CAVA Brut (Traditional Method)
Cava is the national sparkling wine of Spain, and is based on three main local grape varieties (none of which are particularly common, but that's what makes it so much fun!). The traditional grapes are Macabeu, Parellada and Xarel-lo, and this trinity of grapes somewhat echoes the Champagne tradition, where most wines are based on Chardonnay, Pinot Noir and Pinot Meunier.
Spanish Story Cava is crafted in the heart of Cataluña, the world famous Cava region. Made with Macabeo, Parrellada and Xarel-lo grapes this is a classic Cava with lovely fine bubbles. Cava is made using the traditional method, but given that it uses such special grapes, we thought it deserved it's own category. The main flavours are always based on green apple and really fresh acidity. Because of the acidity, it actually ages incredibly well….but sometimes it's hard to resist. Spanish Story Cava spent at least 10 months in the bottle before recorking. 
Our wine experts think this Spanish Cava wine would be a match made in heaven with these dishes. Bon appétit!
Shellfish, Sushi

Appetizers and Snacks

Lean Fish

Aperetif

Cured Meat
Additional Information:
Winery: Spanish Story

Region: Spain, Cava
Grapes: Macabeo, Xarel-lo, Parellada
Alcohol: 11.5%
Volume: 750ml
Allergens: Contains Sulphites