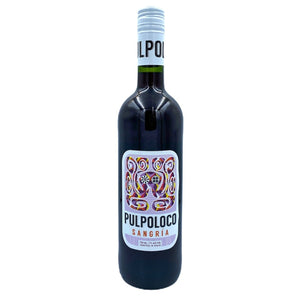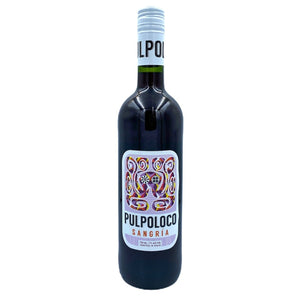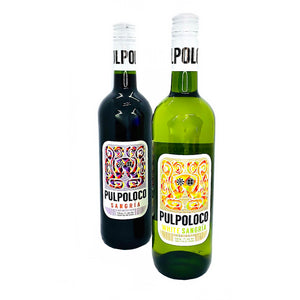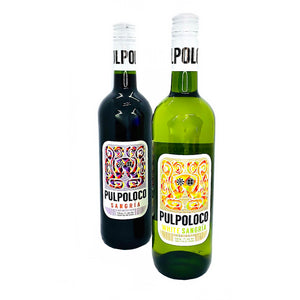 On Sale
Pulpoloco Red Sangria - Bottle 750ml
PULPOLOCO offers people a different and innovative wine that is youthful, fresh, and full of vitality. It is not just a wine, but a new lifestyle.  The name of the brand is original and full of meaning.  PULPO means the intelligent and bold animal, while LOCO means crazy, so in all PULPOLOCO comes with the meaning "The Crazy Animal".

Based on traditional Spanish Recipe, PULPOLOCO Sangria is a refreshing wine cocktail, made with the best Spanish wine, orange, lemon and a bit of cinnamon giving it a sweet, fresh and unique essence. 
Tasting Note :
Smooth Red Sangria is an authentic light-bodied blend of luscious fruits, spices and elegant 100% Tempranillo wine.
Additional Information : 
Alcohol : 7% Vol 
Volume : 750ml
Country : Spain
Awards :
PULPOLOCO Sangria Red Awarded Silver by Singapore Newspaper in Singapore Newspaper wines, Spirits and Beers Competition. 
PULPOLOCO enters their unique Spanish Sangria and their Award-winning Still Wines in London Wine Competition.
Recommendation Pairing :
Add chopped fruits and ice in a jug. Pour chilled PULPOLOCO Sangria wine and stir.
Orange.

 

This is the classic citrus fruit people add to red wine-based sangria. Orange pairs perfectly with the next go-to fruit on this list.
Apple.

 

For a traditional take on a red wine sangria, go with apple. Just be sure to pick a variety you enjoy eating. Cut the apple into cubes or thin slices, depending on which presentation you prefer.
Peach. Slice juicy chunks of peach into white wine sangria in place of apple. It makes it super refreshing and delicious.
Lemon.

 

Don't have oranges in your fruit bowl? Lemon is another citrus fruit to try when preparing sangria. It pairs well with a white or sparkling sangria and is perfect for warm days.
Plum.

 

Swap apple for plum for a red wine sangria with a little twist.
Strawberry.

 

Strawberries work great with a white or sparkling wine sangria.