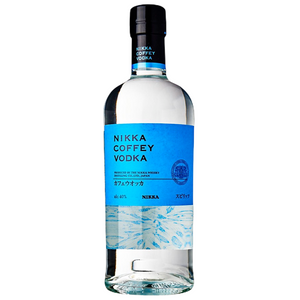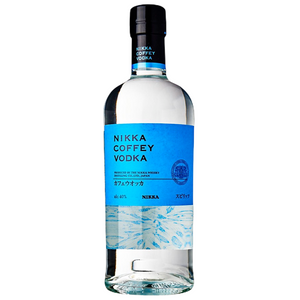 On Sale
Nikka Coffey Vodka
One of the big names in Japanese whisky is exploring something new - Nikka now has its very own vodka! In 2017, a new gin and vodka joined Nikka's Coffey range to further show the uniqueness and beauty of this traditional type of column still - the Coffey Still. These expressions are the integration of Nikka's Coffey Stills, expertise in distilling gin and vodka since the 1960s and blending skills inherited from the founder.
Coffey Vodka is a vodka with flavor and texture. The secret behind this extremely smooth mouthfeel and delicate taste is the quality of Coffey distillates and the preciseness in blending. Corn and barley are separately distilled into various batches with slight difference in ABV and taste profile. These batches are carefully blended by experts and then refined with white birch charcoal.
This vodka with zesty notes, rich sweetness and milky mouthfeel perfectly captures the exquisite fullness brought by the Coffey Still. A rather exciting release from the legendary distillers.
Additional Information :

ABV :  40%
Volume :  700ml
Distillery :
Nikka
Country : 
Japan