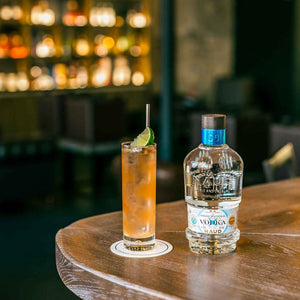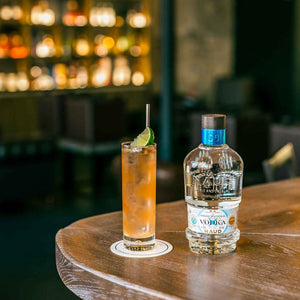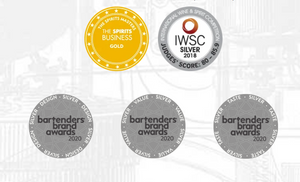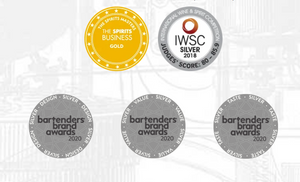 On Sale
NAUD French Vodka
NAUD Premium French Vodka
Noble And Unusual Distillery (NAUD) by name, noble and unusual distillery by nature. This French premium vodka has a bottle design inspired by traditional distillation equipment, namely the copper alembic still and distillation column.
NAUD vodka boasts a strong character which will be appreciated straight up or in cocktails such as a White Russian or a Roller Rock
Tasting Note :
Aroma - Subtle fragrances of malted barley, biscuits and roasted hazel nuts.

Palate - Strong and smooth, with persistent notes of roasted rice (typical of Genmaicha tea) and nougat.
Additional Information :
Alcohol - 40 %

Country - France
Volume - 700mls
Awards :
Cocktail Recipes :
Roller Rock
– 30 ml of French Vodka Naud
– 20 ml of Chartreuse Verte
– 20 ml of cocoa liqueur
Fill a tumbler glass with ice. Add the Chartreuse Verte, the pot still vodka, the cocoa liqueur and stir. Garnish with orange zest.   
 White Russian
– 60 ml of French Vodka Naud
– 30 ml of Kahlúa
– 20 ml of heavy cream
Fill a rocks glass with ice. Add the Vodka and Kahlúa then stir for 30 seconds to chill. Float the cream over top and stir to mix. Enjoy!