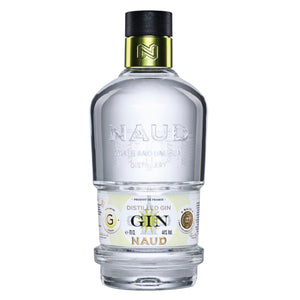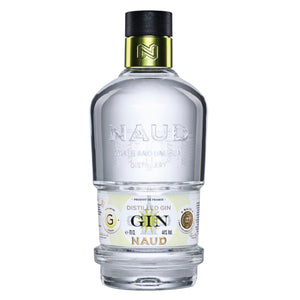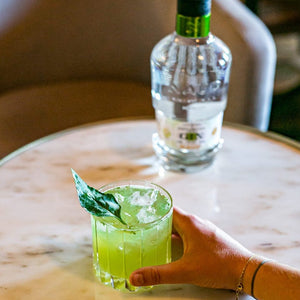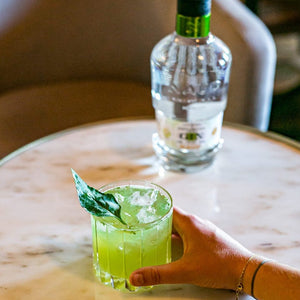 On Sale
NAUD Distilled Gin (Botanical)
NAUD French Gin
Noble And Unusual Distillery (NAUD) by name, noble and unusual distillery by nature. A Noble and unusual Gin imported from France. 
12 botanicals have been selected to create a fresh and unique bouquet. They infuse 7 to 10 days, before being distilled in a "vapor bain-marie" in small traditional copper pots stills which reveals the quintessence of their perfume. 
Infused with a wild selection of botanicals including; Juniper, Ginger, Angelica, Coriander, Green Cardamom, Almond, Cubeb Pepper & Nutmeg. The final notes come from the Mediterranean Bergamot.
Tasting Note :
Aroma - Exalting fragrances of lime, grapefruit and flowers freshly picked from the garden.
Palate - Lively and powerful, carried by citrus fruit, menthol and spices (cinnamon, cubeb, cardamom). The dominant juniper start is tailed by bergamot and ends in a fresh and persistent fashion.
Additional Information :
Alcohol - 44 %

Country - France
Volume - 700ml
Awards :
Cocktail Recipes :
French Negroni 
– 20 ml of Distilled Gin Naud
– 20 ml of old red Pineau Pinthiers
– 1 orange wheel (non treated)
Pour the distilled gin and the Pineau Pinthiers into a glass containing ice. Stir slowly to cool the glass.

 

Garnish with half an orange wheel.
Gin basilic Smash 
– 60 ml of Distilled Gin Naud
– A few leaves of basil
– 20 ml of lime juice
– 20 ml of simple syrup
Place the basil and lime juice in a shaker and mix gently. Add the simple syrup and gin and top up with ice. Shake vigorously. Strain into an ice-filled rocks glass and garnish with basil flowers land lime zest.