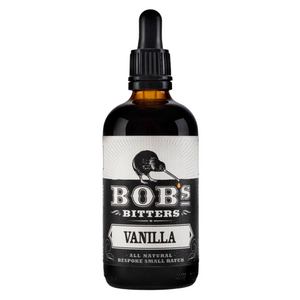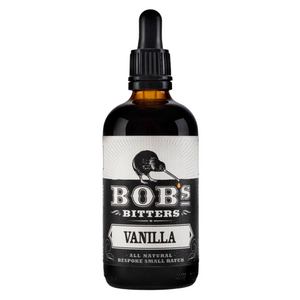 On Sale
Bob's Vanilla Bitters 100ml
Bob uses Tahitian vanilla pods to create a tincture with subtle notes of tobacco and cacao with a creamy, toffee finish.
Given the versatility and popularity of softly fragrant, sweet vanilla, Bob was surprised that a vanilla bitters product didn't exist already and, so, set out to create one resulting in a liquid that offers an inimitable smoky vanilla flavour.
Much less sweet than the vanilla extracts you can find on your grocer's shelves. Nonetheless a pleasant and natural vanilla flavor pervades and adds plenty of dessert-like flavor to cocktails. Great with bourbons, rums and vodkas.
Ingredients:
Water, alcohol, sugar, dried vanilla pod, dried bark.
May contain cereals (gluten) and/or nuts (walnuts).