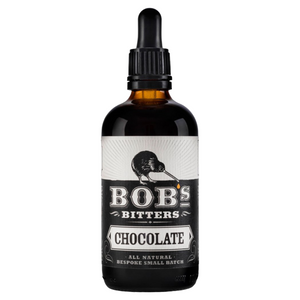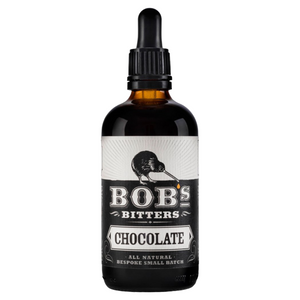 On Sale
Bob's Chocolate Bitters 100ml
Small batch hand-made bitters made by infusion. Concentrated bitter chocolate. A few drips can transform a cocktail. 
This product subsequently gained a cult following among London mixologists and a chocolate-y star was born.
Bob's Chocolate Bitters could also pep up after-dinner coffee, add elegance to ice cream and we've heard a Michelin-star chef in Japan includes it in a rather stunning venison dish.
Ingredients:
Water, alcohol cacao nibs, sugar malt, dried bark. 
Contains cereals (gluten); may contain nuts (walnuts)

Tasting Note:
Appearance - Deep brown.
Aroma - Strong cacao aroma with hints of vanilla and espresso coffee.
Taste - Naturally is on the bitter side, but not astringently so. The flavour is wonderfully dark cacao chocolate with bark bittering notes.
Aftertaste - Barky bitter finish.